Meet Filippo Mursia, founder and main brain behind Tailry. Tailry is your Shopify assistant on demand. Running an online store is a never-ending job that requires either a dedicated team or a store owner able to wear many hats. At Tailry we're a small but focused group of eCommerce specialists that can help merchants running and improving their online stores. We can take care of all the boring tasks from product uploads, collection management, file renaming for SEO, to more technical and specialized tasks such as product image retouch, newsletter design and store development. All those services are available in monthly subscriptions or fixed packages to avoid unnecessary back and forth for contracts, or misunderstandings. It's like Netflix!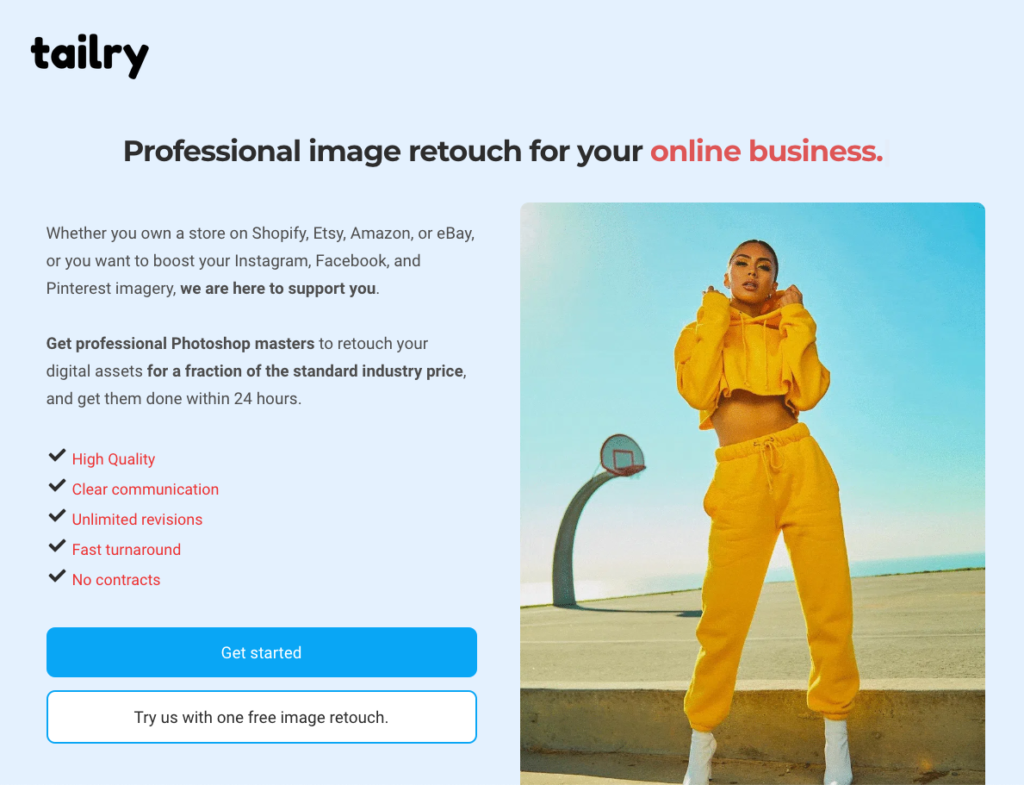 How did you come up with your product idea? Was there another person or a situation in your life that made you want to create it?
For the last five years I had the opportunity to work with some of the finest names in the fashion industry such as Gabriela Hearst, Overcoat, Gray Matters to name a few. I helped them in running, improving and managing their online stores. I always found it fun and exciting to work on online stores. It's something constantly evolving and highly creative. My role has always been mostly technical, but as I have a creative personality, I've been able to mix and match things to make real what my clients were envisioning.
Tailry was born from the idea to give small businesses the opportunity to have behind their back the same level of experience and precision of top class stores, at an affordable price.
How is your product different or unique?
There are already some services similar to Tailry, but they're mostly focused on one time tasks, and often they don't dig deeply into knowing more about your brand. You need something, you pay someone to get it done and that's it. It is a great business model that works, but it's limited. At Tailry we do one time tasks as well, but what we value the most are those clients who want to have someone they can rely on at any moment, ask for opinions, discuss, express ideas and get things done.
I often joke with my clients by saying "yeah, dream it up and call me in the middle of the night, we'll figure it out in the morning!"
Is this your first entrepreneurial venture?
No, it's not. I had multiple ventures during my life: each and every one of them taught me something new. In 2012, I launched my first venture — an iOS app called Needle Vinyl. It was the first mobile social network and marketplace for vinyl record lovers. It started well, got great press coverage, thousands of users and vinyl uploaded, so we had to start scaling it. To do this we tried to look anywhere for support (either technical or financial). We engaged with so many people and agencies that finally everything was too complicated to manage, and in the end, the project died. But, I never gave up on the idea and after 4 years I started again from scratch with another app about vinyl called Disco FM, that is currently live in the App Store.
Was there anything in your past (childhood, young adulthood) that made you a better entrepreneur?
I've always been told that if you want something, you have to work hard to get it, and that working on your passion always pay back. I can't say I'm a business person, I often do what I do for passion, not for money. This has two sides: the good side is that when I start something I always do it because I want to, not because I have to — so that helps me in really focusing on the project because I want it to be perfect. The bad side is that I struggle to maximize the financial and sales aspects of a venture. If I were a great sales person, I would probably already writing this interview from the apartment in New York I've been dreaming of since forever. But hey, I'm working on it!
Tell me a bit about your past as you see relevant (where are you from, where did you go to school?)
I studied Architecture in Venice, I wanted to be an architect. But, I've always been attracted to computers, so I ended up working for all of my life as a digital producer. I'm sure that studying architecture helped me a lot in my digital career. It taught me to pay attention to the smallest details, to maximize and rearrange elements in a restricted space (phone screens, for example). Meanwhile, while freelancing on design and web projects, I've organized electronic visual/music concerts for over ten years. I had invested my money, I found sponsors to pay expenses and get the symbolic "organizer fee". I managed tours and shows. I did it all for the opportunity to get in touch with all the DJs and musicians I loved. It really wasn't a lucrative business, but the chance to become friends with those artists and maintain the connections after ten years, was worth more than money. No question, I would do the same now.
Tell me a bit about you. (Hobbies, favorite entertainment, favorite vacation spots)
My dad had a club in the '70s in Italy, so I grew up listening to the finest Italo Disco tunes and inherited all of his vinyl records. My big brother was a DJ, so growing up I cultivated the curiosity, passion and fun of electronic music and djing. I have a few thousand records, two turntables and I set up my console right in the middle of my living room. Whenever I need to escape from work, I turn them on and spin records at (strictly) high volumes. I also have another big passion: hamburgers! Going back and forth from New York over the years I wanted to have the best burgers in Italy, but I couldn't find the right bread (potato rolls). In Italy, potato rolls are not a thing, so I finally started producing my potato rolls recipe and now I've turned it into my side hustle. Mr Dobelina Buns, the first potato rolls in Italy!
When did you decide to become an entrepreneur? What were the circumstances in your life at the time?
I always wanted to become an entrepreneur. Maybe I didn't know I wanted to in the beginning, but the one thing I was sure of is that I wanted to be independent. I wanted to be free to work whenever and wherever I wanted on my own projects.
"Build your own dreams, or someone else will hire you to build theirs".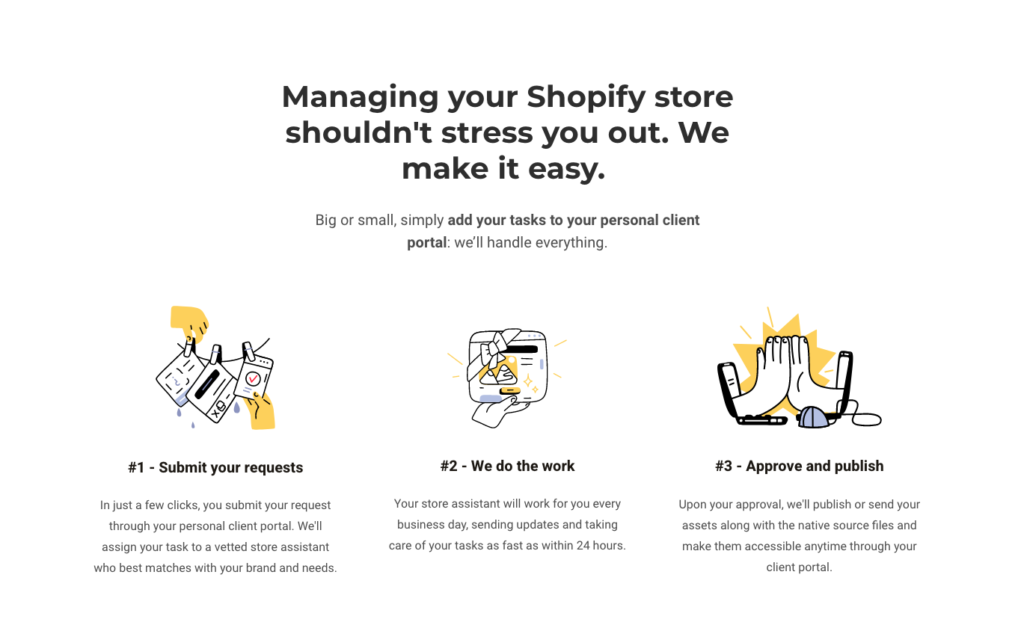 Tell me a bit about your company or team (do you have any other people working within a team or you working all by yourself?)
Tailry is a small team made by people I trust and have known for a long time. Stefano is our SEO content specialist, a friend of mine for most of my life. He takes care of all the SEO, blog articles and copywriting both for Tailry and for our clients. Davide is my right arm in all the technical tasks related to store development. We built Needle Vinyl together and after that, we've worked on many projects together. I trust him completely. I take care of all of the store management for clients, and Alberto is our lead photo retoucher that turns bad e-commerce photography to great e-commerce photography.
Did you invest any money in your business? Were there others that funded it?
At the moment we're growing organically pretty well, so, for now, I haven't invested in any advertising, or else. It is something I'm considering, but not at the moment. No external funds were received, completely bootstrapped.
What helps you to stay on your path and follow your goal during a tough time?
Remember the apartment in New York I mentioned before? Well, whenever I feel down, or I feel something is hard to get (a big client, for example) or anything seems impossible, I think of that apartment. It immediately gives me the force to go on, stay focused and start working with more energy. I guess the moral of this story is very simple — have a goal you are passionate about.
What were the best decisions you made when you were starting your business?
The best decision has been to start. Often people (my self included) start dreaming of building the project of a lifetime, doing math and business plans and so on, but they never take the real first step. Summing up Peter Thiel, "the hard part is not going from 1 to 100, but going from 0 to 1"
What were the worst decisions you made when you were starting your business?
Probably to not create a draft of my website before start working on it. I had everything in my mind, so I knew what I wanted, but taken from the urge to start the project because I was feeling the moment, I bought the domain, connected to my website builder of choice (Dorik) and started building the page following intuitions. The launch went actually really well on Product Hunt, and I got customers and new contacts, but then I had to keep adjusting it. It's normal to keep improving your website, but it's important as well to have a solid minimum starting point.
What advice have you found indispensable in running your business?
Look for clients on any channel, don't just focus on one. Linkedin, Facebook groups, Reddit, Instagram — any channel can be an invaluable resource for finding clients. It helped me a lot being part of the Facebook groups "Productize Community" run by Robin Vander Heyden (founder of Many Requests) and "Trends" by Sam Parr. Those are the best places to learn and discuss with likeminded people focused on growing businesses.
What entrepreneurs do you look up to and why?
I love Brian Chesky of AirBnB. When the Corona virus started and we had the first lockdown, he was the guest of the Master of Scale podcast by Reid Hoffman. He discussed how the pandemic forced AirBnB to reconsider all of their strategy and how they helped all their customers (both tourists and hosts) to overcome this challenging situation we're in. The episode is called "Crisis is pushing us back to our roots". It's super inspiring how Brian acted, thinking first of his user base rather than the company itself. It made me understand how genuine he is, as is the whole concept of AirBnB.
Going forward, what are your plans for this product or for other entrepreneurial pursuits?
I want Tailry to become a partner for all of the fashion designers that are working to launch their first collections into the world. I love to collaborate with creative people and having a long experience in e-commerce and fashion, I'm sure we'd be able to support designers in making their dream-stores/websites come true. During the first quarter of the year, I want to connect with fashion schools and propose packages for their students. They'll only have to focus on their collections, while we take care of all the online aspects.
Talking about other projects I have — I'm still working on my vinyl record app Disco FM. I'm actively looking for a co-founder/iOS developer to join me and build the best app for all the vinyl lovers and collectors out there.
What advice do you have for entrepreneurs who just starting their journey?
Can I reply just with this video?
Where you serious about the potato rolls brand?
YES! I'll keep it a secret for now, but the moral of the story is that you should always work (and work hard) on things you love.
Filippo definitely has mastered the art of doing what you love!
Please follow and like us: