Enter Network is THE community for early-stage and starting entrepreneurs from all over Europe. It's specifically focused on Europe because, in the startup world, there are so many initiatives from and for American entrepreneurs. Jochem felt that a community like this was missing. His community is a collection of motivated and supportive company founders, who are in different niches and sometimes also different stages (e.g. way before or even after finding their product-market fit). On the other side, Enter Network consists of a bunch of services for startup founders, like a private Slack channel, weekly networking sessions, weekly interviews with experts and experienced entrepreneurs, a wide variety of startup deals, and more.
Enter Network is different for 2 reasons — first, they focus on European entrepreneurs. There aren't many entrepreneurial communities out there that have a similar focus. Second, it is an incredibly supportive and close-knit community. For instance, Jochem really loves Indiehackers — you get a lot of bang for your buck (especially considering it's free!) but Jochem found it difficult to really connect with people there. He wanted to get to know them, their businesses, and perhaps even make friends. That's also a unique aspect that Enter Network does have.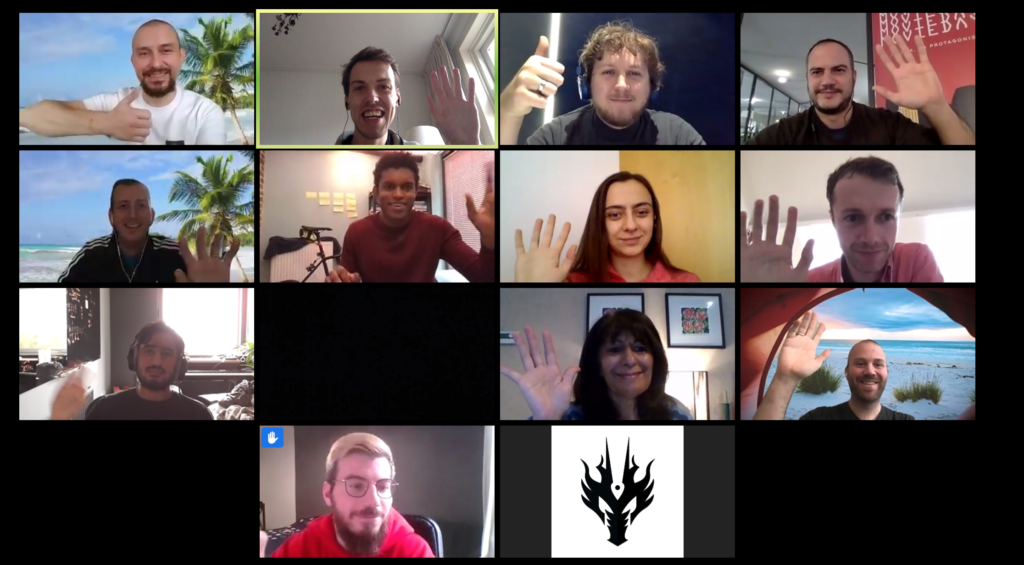 He found what he thought was missing from some of the existing online communities and created it himself.
Jochem began his entrepreneurial adventures when he was younger, however, he doesn't consider himself a born entrepreneur. Jochem says he is always a bit jealous when people say they knew at a young age that this is what they were destined to do. He was not the kid that started his entrepreneurial path selling cupcakes in school or anything similar. He has always been adventurous though. He studied in Singapore, Paris, and London, learnt some Chinese and generally tries to do things a little bit differently than other people.
"This hasn't necessarily made me a better entrepreneur" he says, "but I do think it's a root cause of me taking the entrepreneurial route."
He became an entrepreneur after he finished his studies. He was working for the Dutch Government in international relations but found that the work he did had little impact on the world. He applied for a job at a startup company but was quick to discover that he really wanted to work for himself. He quickly quit the startup and started working for himself as a freelancer.
Jochem has had several startups and still works as a freelancer sometimes. He has worked on building a blockchain consultancy business; an affiliate marketing business; a private label business selling on Amazon; a copywriting agency; and more. Most of them didn't work out though, according to Jochem. They were, however, learning experiences.
Staying motivated has been a challenge. Building a business is a roller coaster ride.
Jochem says that it feels great when he gets a new member in his community and he has the potential to feel very down when he loses one and he is not yet making dividends off of his marketing and sales efforts. He is quite driven though and believes firmly in the power of support and community. He strongly suggests that anyone in the entrepreneurial game join a mastermind group such as the one he hosts at Enter Network.
The future is looking exciting for Jochem. He plans to focus all his energy on Enter Network. His goal is to have 100 members from all over Europe.
In addition, he wants to expand the community further in terms of services that they supply. It's not just about growing the number of active members, but also about bringing them more value. Some of his ideas to do that are hosting workshops, adding more startup deals, and organizing larger events with multiple speakers. He says he has a few more ideas up his sleeve but he is not willing to divulge them just yet.
Jochem has always had a strong belief in the "just start' mentality. Too often, entrepreneurs think they must wait until everything is perfect and that is just simply not the case. They want to have a business plan and the best idea possible before they even try to start. He thinks it is better to try and validate your idea by putting it out there. Once you know it's a valuable idea, you can learn as you go. Regardless of whether your idea is successful or not, you will learn lots; both about yourself and about building businesses.
Jochem is a visionary, attempting to bring entrepreneurs together in a market that has a serious shortage of community for entrepreneurial spirits. It's a powerful idea and I, for one, am certain it is needed and will be well received. If you want to find out what Jochem and Enter Network are up to, you can subscribe to his newsletter.
Please follow and like us: